Dental IT Is What We know
"A Team of Professionals Ready to help you with all your computers and networking needs"
For almost two decades. E-ssential Networks has been providing dental solutions to the South Florida dental community. Unlike other companies who cater to multiple specialties. We only provide IT services to dental office. By doing so, we take the time to train, test, and develop solutions that are effective and affordable for our client. We have worked with the most prestigious dental professional and dental organization in the industry and have helped hundred of professionals and dental organizations build advanced dental systems that are completely digital and paperless. We small enough to care and big enough to deliver. 
Top dental IT consultants with experience in digital radiography, paperless form, and digital dental impressions
Dental IT is constantly evolving and changing. We are certified professional and are constantly training to make sure that we keep up with the latest changes in the digital dental technology. We don't just install the equipment we sell or represent but also talk the dental lingo. From patient insurance benefits to CDT codes and dental procedures. We can help you and your team to manage your system fast and efficiently. We have been serving the South Florida community for almost two decades.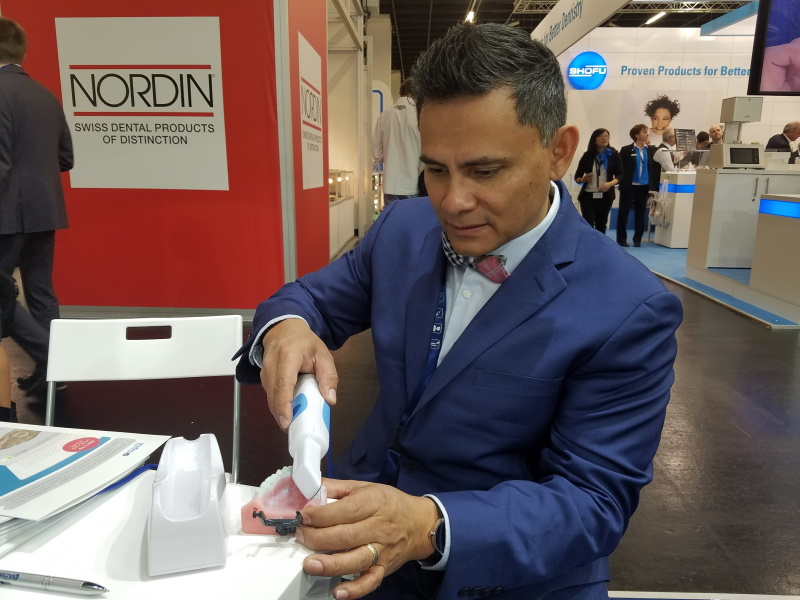 Manny Ramirez Digital Dental Expert
Manny has worked for more than 20 years. I've worked exclusively in the dental IT industry. I have expertise in the implementation of dental management systems, digitizing dental records, radiography, paperless and CAD/CAM system integrations. Being a hardware and software engineer has given me the opportunity to view dentistry beyond art and science. I began my business as a technology consultant but quickly learned that digital dentistry and dental information systems is not only my specialty but my passion. Over the years, I have taken courses in implantology, guided surgery, bio-mechanics, digital dentistry and learned how to implement CAD and CAM software for the fabrication of dental restauration and treatment. By having a good understanding of physiology, dental anatomy, biology, data interpretation, and the biological and mechanical changes promoted by dental materials and procedures. I am able to help dental organizations implement digital systems. I have spent hundred of hours installing, configuring and troubleshooting Xray, CBCT, CAD/CAM, Milling Machines, 3D printers, and all the related components. I feel that the time, training, and education I've obtained over the years has enhanced my career and made me a better consultant. I am more than qualified to take on projects and challenges of any size and kinds.